On Monday, April 11, United World College welcomed the basketball hall of famer Vlade Divac on campus. Divac is best known for his time playing basketball for the Los Angeles Lakers alongside Magic Johnson, and for the Sacramento Kings with Chris Webber. Divac was also famously traded to the Charlotte Hornets for the draft rights to Kobe Bryant. While Divac had a unique basketball career, it was Divac's history and life experiences that inspired UWC to take him on campus to share with students.
"This school is a special school for bringing all these international people from different cultures and different parts of the world," Divac said. "My friend Mark invited me to share with them what I was going through, and this is an amazing group of people who tomorrow can pass on their experience to the next generation."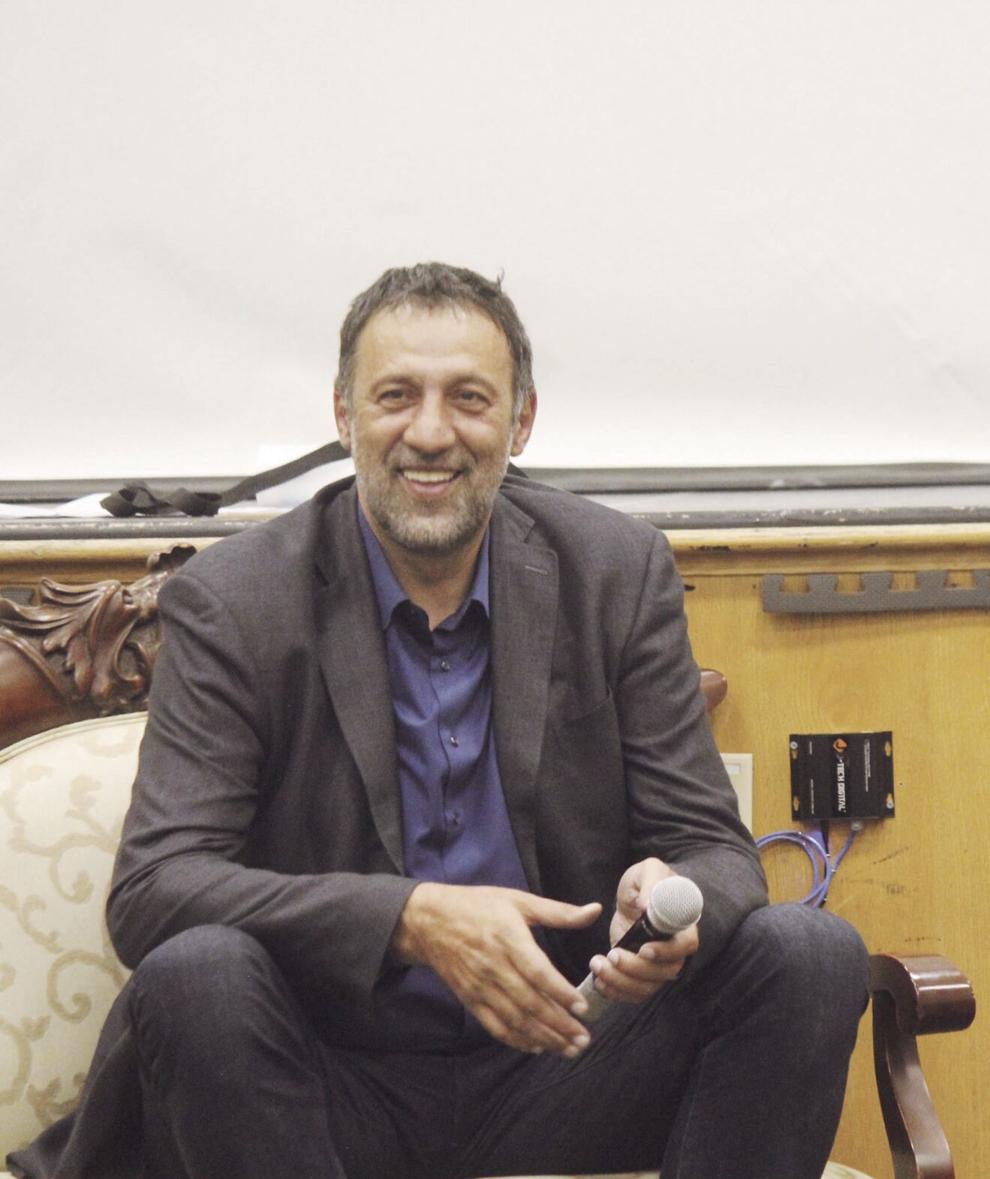 Chances are, there is no future basketball hall of famers on UWC's campus like Divac, but he and the students at UWC share a common bond. When Divac was just 21 years old, he left his native Yugoslavia, now Serbia, to come to the United States to pursue an NBA career. UWC has students from all over the globe on their campus, from Bosnia to Palestine to Ghana. Like Divac, they left their homeland at a young age, in fact even younger than Divac to pursue their dreams through education.
"It's a great courage to do this, and parents are showing faith in their children," Divac said. "They should do everything in their power to make their parents proud, and they have good people around here to teach them the right values."
One of the students who recently left home to attend UWC is the Bosnian international Mihailo Vidaković. Vidaković is a senior at UWC, which plans to attend the University of Florida after graduation. He arrived at UWC in August 2020 and is a big basketball fan. Vidaković played basketball at home in Bosnia, and was a big fan of Divac when he was growing up largely because of his parents, who were also big fans of Divac. On Monday, Vidaković had the honor of presenting Divac to the audience at UWC.
"Honestly, I'm speechless when I see Vlade here, someone who's so iconic in basketball at home and who's someone I would like to be like," Vidaković said. "He's such an inspiration to me and my dad always told me stories about him and showed me clips, it's such an honor to see him here and when I stand next to him I get the feeling of where low I actually am. "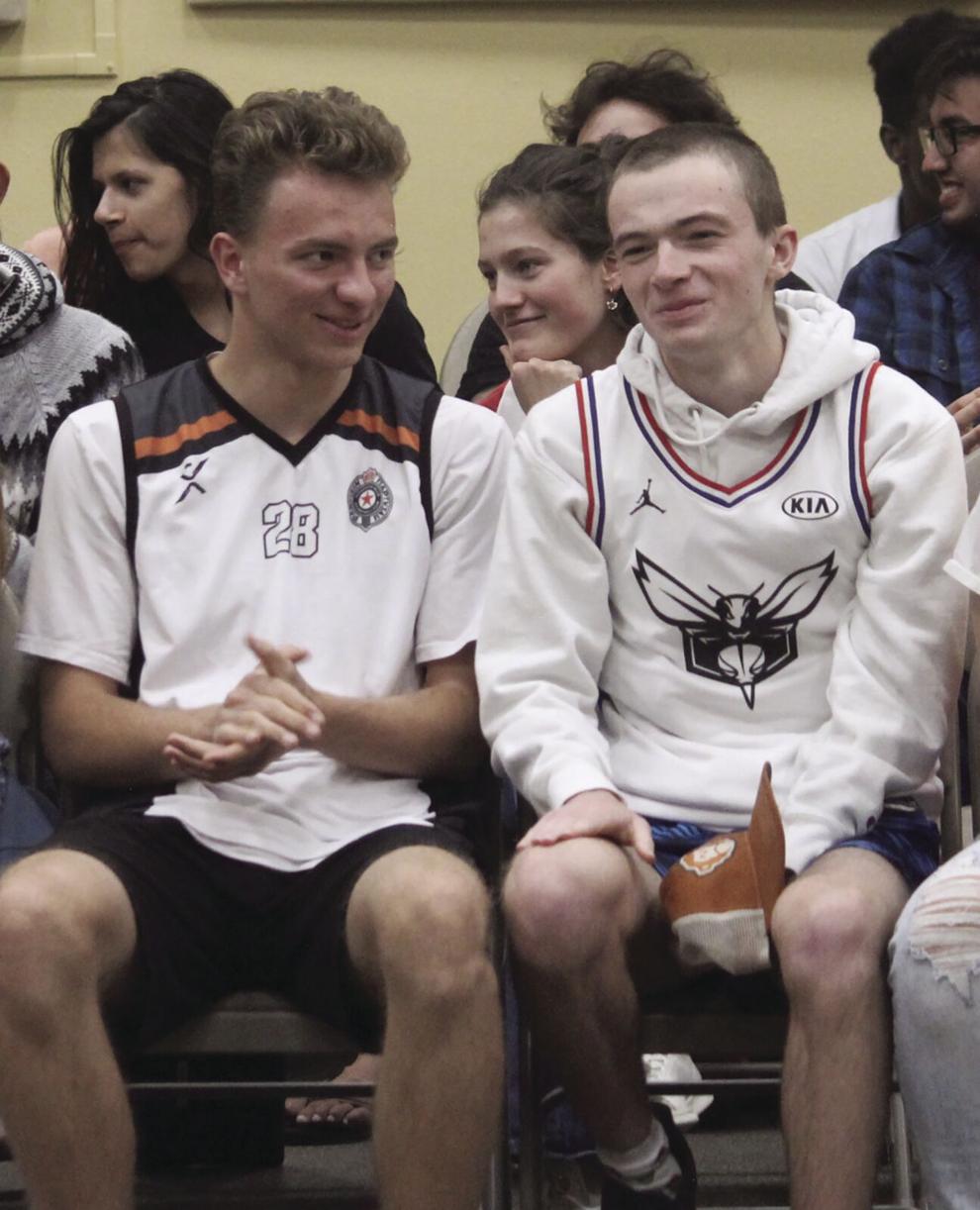 Very few people would describe Vidaković as short as he stands around 6'4, but he and everyone else present seemed of small size next to the 7'1 Divac. One of the highlights of the afternoon was watching Divac embrace Vidaković while Mihalio introduced him to the audience. It was clear that Vidaković was honoring Divac, so seeing Vlade embrace him as soon as they met was something that got a smile on his face.
"My favorite part was just that he brought me in for a hug," Vidaković said. "It almost felt like a father-son relationship, he was embracing me and I felt so special in that moment."
With his basketball days behind him, Divac's goal now is to do what he can to make the world a better place. When Divac left his homeland in 1989, it was at the beginning of the Yugoslav wars that tore his homeland apart. Divac even famously lost his friendship with former Trail Blazers and Nets star Drazen Petrovic during this time. With students at UWC coming from Russia, Ukraine, China, Hong Kong, Israel and Palestine, Divac's message and life experiences are extremely relevant to these students, who see themselves as leaders of the next generation.
"We should all do our part to make this world a better place," Divac said. "I do not like what is happening in the world now, I am sure that all people feel the same way. It's hard to see when innocent people are suffering, and that's usually what happens during war. "
Divac's visit brought a lot of excitement to the UWC community this week, but what he wants is for everyone to hear and heed his message. The United States and many other countries around the world are in times of great political polarization. One thing Divac focused on was that people are not the politicians who represent them. Divac lost contact with his best friend Petrovic due to political disagreements, and then Petrovic tragically died in a car accident before the two had a chance to reconcile their disagreements, something Divac regrets to this day. He encouraged students to look beyond any political differences and see the human being on the other side.
.