By Joe Harris | Specifically for STLhighschoolsports.com

St. Louis U. High hockey coach Steve Walters got the answer he was looking for when he checked his goalkeeper Maksim Bely up for the Mid-States Club Hockey Association Challenge Cup championship game.
"He said, 'Coach, I was born for this,'" Walters said.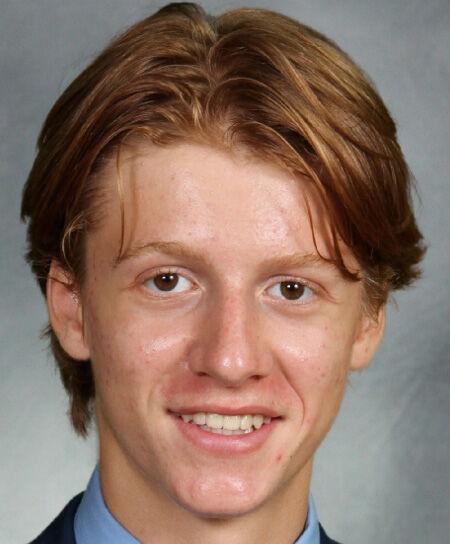 Bely backed up his words with action, making 21 saves as they led Jr. Billikens to a 3-1 victory over De Smet when they won the school's fourth state championship and the first since 2019.
Bely also wrote individual history by becoming the first Midwestern goalkeeper to win the Wickenheiser Cup with one team and the Challenge Cup the following year with another.
"I finally think both of my championships have sunk in," Bely said. "I mean, it did not feel really authentic, I think, the first year and then this year, I think since I got the full experience, I think both have really sunk in."
The junior net holder refers to the connection he had with his team.
Bely led Ladue to the Wickenheiser Cup in 2021, but was admitted to the team through the Mid-States player pool because the school he attended, Parkway Central, did not have a team. As a result, he did not know any of the faces cheering on the Rams from the student department.
But Bely signed up for SLUH last summer and was instantly accepted by his teammates and his classmates. Jr. Billikens' student department made a huge cut on his face and sang "Bely! Stomach!" after several major rescues.
"Just looking at the audience during the game whenever I could, I just felt a sense of community and a sense of belonging during the game," Bely said. "I think it brought out the best in me."
Bely brought out his best all season, with an 11-1 record with a .929 save percentage for SLUH (21-2-2). He is this year's Post-Dispatch All-Metro ice hockey player.
He credits his teammates for his success.
"We just felt comfortable around each other," Bely said. "It's just a positive environment."
Walters said Bely gained the confidence of his new teammates early in the summer's practice sessions. His competitiveness and own expectations stood out.
It was transferred as the fights began to count.
"Confidence in Max is fundamentally transferred to our entire team," Walters said. "They're going to play with more confidence and now understand that they'll have to do their job in the defensive zone, block shots, get the puck out of the zone and then get to the net and put it behind their goalkeeper."
That confidence was crucial during an early storm by De Smet in the championship game. The Spartans put the first eight shots of the match on the net, but Bely turned each one away.
His efforts allowed his teammates to find their legs and get away with a decisive 1-0 lead after the first period despite being eliminated 10-3.
"What does matter is that it allows us to train the team the right way, which tells the boys OK, now they're starting to get tired, this is where SLUH takes over because you look at our second and third period statistics, that's where we all beat all year round, "said Walter." So when Max keeps you in that game, he makes all these confidence saves, it gives the players confidence. It's like, 'Max is here. Max will not let it in. ' So it gives your whole team in front of you confidence, and therefore it was no shock that when the shots were 10-3, we were up one. "
Jr. Billikens had so much confidence in Bely that they allowed him to stick to his normal routine before the match up to the championship, including giving up the team bus ride from SLUH and even traveling to the skating rink.
"It's just the bus had the risk of us getting caught in traffic and he just wanted to get to the rink in his time," Walters said.
It's the hockey equivalent of a Major League baseball team sending the next day's starting pitcher to their next destination in front of the team during a day off on a road trip.
"It just gives me a sense of comfort to get into the game," Bely said. "Of course, when you do things that are familiar to you, it eases your mind into the game."
Making the experience extra special was that Bely got to share it with her younger brother Andrew, who is a new goalkeeper for SLUH.
"He's really supported me throughout the season and I've supported him," Bely said. "We both push ourselves to the limits during training."
Bely was born in Belarus, and his parents migrated to the United States when he was a baby. He still has family in Belarus, including his grandparents, so he is keeping a close eye on the war in neighboring Ukraine.
"Everyone here is worried about it, but they're not really attached to it," Bely said. "But for me it's a completely different story. I have family over there. There's a lot of political stuff going on, and it's obviously very awful what's going on right now. And all I hope for is that my family stays safe. "
So far, he said, his family is safe, which has allowed him to focus on hockey.
Bely plans to work on his mental game and hopes to lead SLUH back to yet another championship.
"I also want to bring one home next year and get it done," Bely said. "So that would be a poetic ending."
2022 All-Metro ice hockey first team
Sam Carosello, sophomore, CBC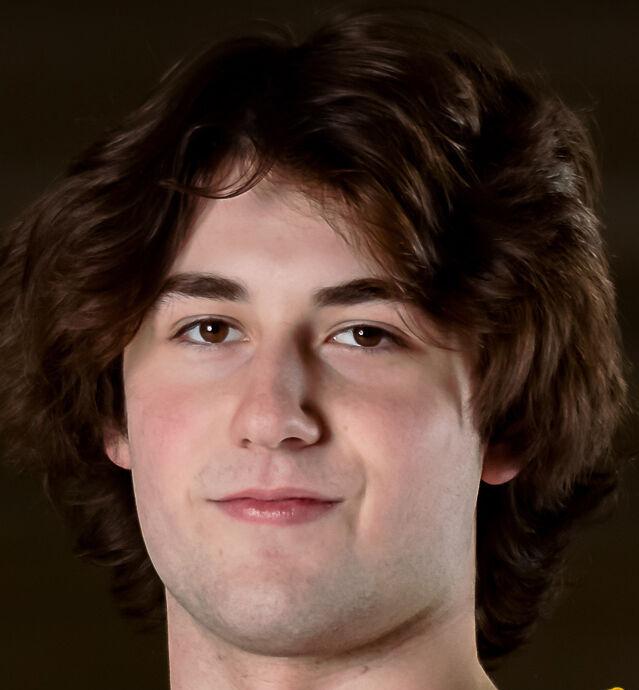 An explosive 5-foot-10 striker, Carosello was the go-to producer for an offensive that averaged 4.71 goals in a match. He made 20 goals and 21 assists and had three hat tricks. He had seven points (2 goals, 5 assists) in five playoff games. Carosello was drafted by Cedar Rapids in the sixth round of Phase I of the United States Hockey League futures draft.
Alex Fendler, junior, Vianney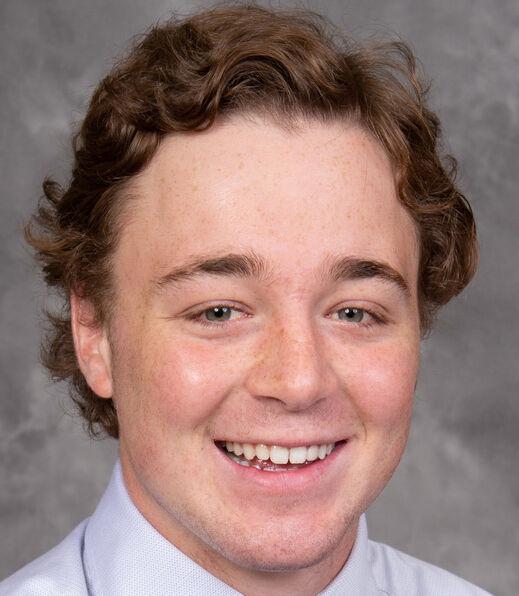 A 5-foot-10 striker, Fendler was awarded the Jim Ryan Award at the Missouri Athletic Club during the Jack Buck awards ceremony in December as the area's best amateur hockey player. He posted 32 points (16 goals, 16 assists), including two hat tricks. He recently signed a tender with Springfield Jr. Blues from the North American Hockey League.
Charlie Walker, senior, Priory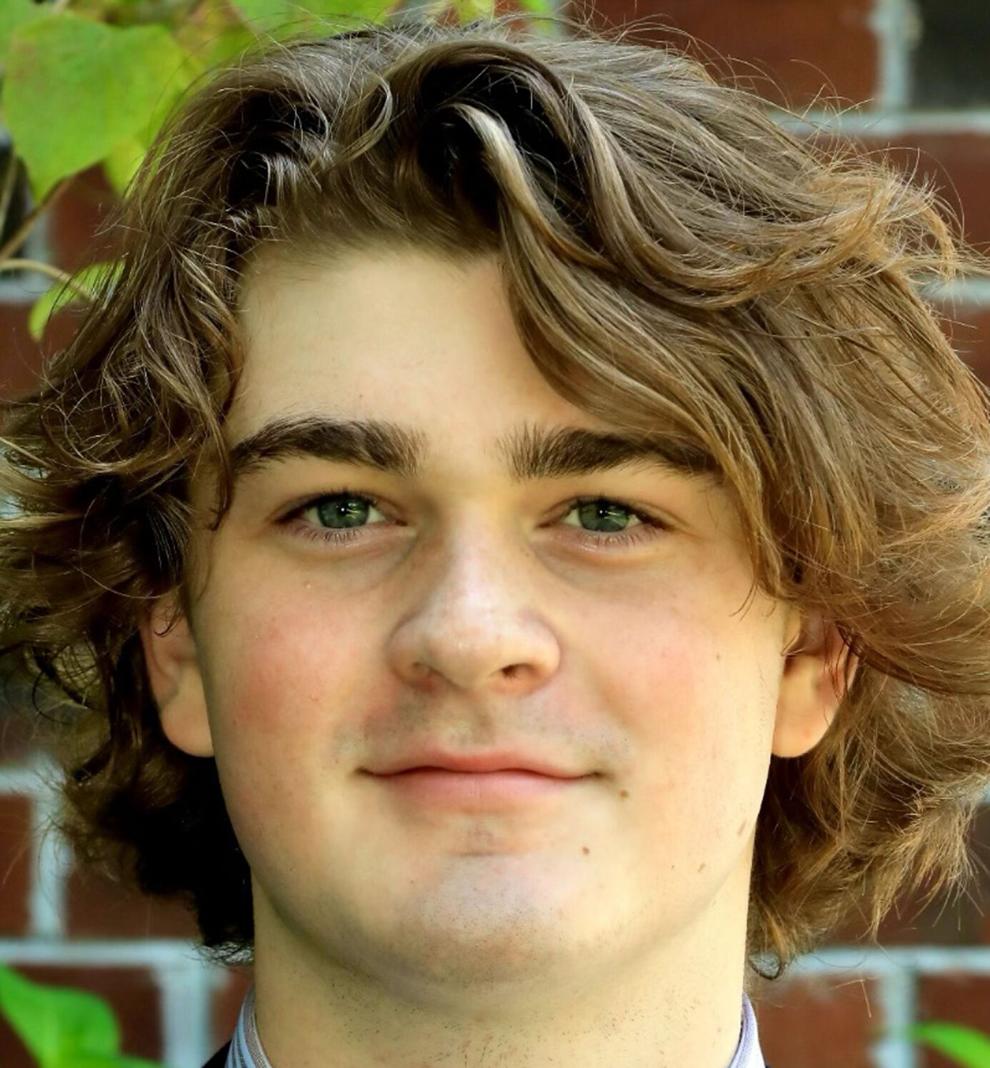 The 5-foot-10 striker led the Ravens to the Wickenheiser Cup title. A recurring All-Metro second-team pick, Walker posted 60 points (31 goals, 29 assists). Walker, who was always a prolific goal scorer, also embraced the dirty work not shown in the statistics sheet. He scored 17 points (8 goals, 9 assists) in nine postseason games.
Vito Biondo III, senior, De Smet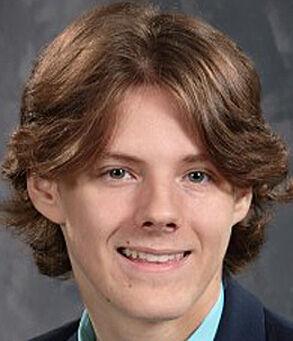 A 5-foot-10 defender, Biondo was an All-Metro second team player as a junior. He built on that campaign by excelling in all situations for a team that only allowed 1.77 goals in a match. He had 10 points (3 goals, 7 assists). Biondo continued his penchant for scoring in big matches as he scored the Spartans' lone goal in the Challenge Cup championship.
Mario DiMaggio, senior, SLUH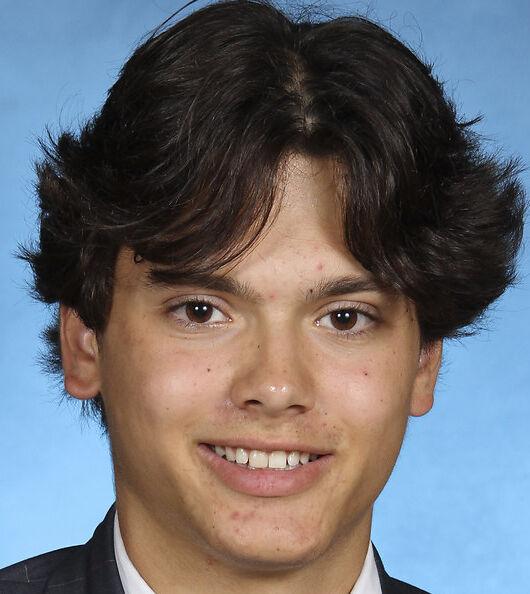 The leader of a deep Jr. Billiken's blue line, this 6-foot defender was awarded the opposition's best scorer. A team captain, DiMaggio's presence in your face helped SLUH limit teams to just 1.20 goals per game. match. DiMaggio also had an offensive touch with 11 points (5 goals, 6 assists), including three points in the postseason.
Brady Govero, junior, De Smet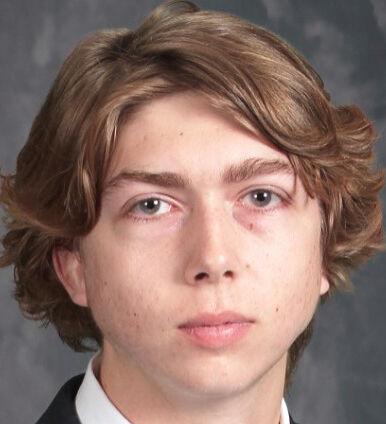 The 6-foot-3 goalkeeper led the Spartans to the Challenge Cup championship match. Govero was 4-2 with a .949 save percentage in the playoffs, including three shutouts. He stopped all three attempts during a win-take-all shootout to lead the Spartans past CBC in the semifinals. Overall, he was 7-6-2 with a .913 save percentage.
2022 All-Metro ice hockey andethold
Isaac Cooper, senior, Francis Howell
A 5-foot-11 striker was Cooper Viking's best offensive option as they switched to the ultra-competitive municipal division. Cooper scored 36 points (18 goals, 18 assists).
Jack Kohlmann, second student, Fox
The 6-foot forward combined a growth spurt with a massive point production increase from his freshman season. Kohlmann finished with 44 points (24 goals, 20 assists) in 22 games.
Maxwell Wagener, senior, Priory
Drawn from the Mid-States player pool, he became a fixture at the Ravens and won the Wickenheiser Cup MVP award. He finished with 59 points (34 goals, 25 assists) in 23 games.
Thomas LaVigne, senior, CBC
As part of the LaVigne / Jost family tradition that has helped define the cadets' program, the 6-foot-3 defender and team captain led a unit that allowed only one goal in a match.
Griffin Young, senior, Kirkwood
A 6-foot-3 stone on the blue line, Young was one of the Pioneers' captains as well as a top defender. He led a defense that only allowed 2.43 goals in a match.
Ethan Jourden, senior, Fox
The 5-foot-10 goalkeeper was the driving force behind the Warriors' promotion to the Challenge Cup playoffs. He finished with a record of 10-1-4 and a save percentage of 0.930.
2022 All-Metro ice hockey third team
John Dapron, senior, Vianney
Dapron was a 6-foot-1 striker and was a prolific scorer with 25 points (17 goals, 8 assists) in just 18 games. He had with three goals and an assist in four playoff games.
Tyler Loughman, senior, De Smet
The 5-foot-11 striker was the Spartans' leading goal scorer with 31 points (15 goals, 16 assists). He had three points in the playoffs and a team-high three battle-winning goals.
Benjamin Winkelmann, senior, SLUH
The top scorer for Jr. Billikens, the 5-foot-9 striker, had 32 points (14 goals, 18 assists). He had two goals and six assists in the off-season, including an empty net player who took the championship.
Luke Chase, senior, Marquette
A 6-foot-4 defender who is a two-time All-Metro performer. Chase anchored a stingy blue line and was an important part of the Mustangs' penalty kills and powerplay.
Wyatt Sirimaturos, junior, Francis Howell
The 6-foot-1 defender excelled in steady strength as well as penalty kills and powerplay. Sirimaturos finished with 15 points (6 goals, 9 assists).
Jack Solomon, junior, CBC
A 6-foot-1 goalkeeper, Solomon came up with big saves when needed. He finished with a record of 12-1-1, 0.946 save percentage and six shutouts.
.